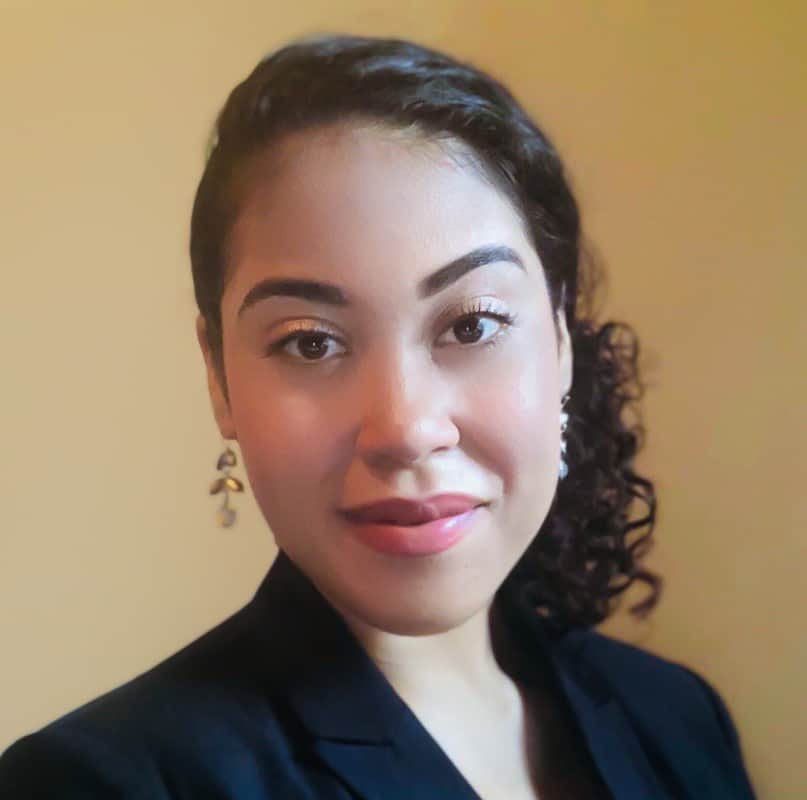 With years of  professional  experience in the field of child development and education,  Nina embodies the  compassion that comes from a desire to  deeply  understand  a person's inner world.  Nina embraces the complexity of every client she sees and is especially attuned to how internal and external influences impact day to day life. Nina received her degree in counseling from Northwestern University,  and supportively directs her patients in their personal journeys  toward  increased  resilience and  empowerment.
     A  Bronx native  of Puerto Rican descent, Nina  attended Dickinson College on a full scholarship and  lived and studied in  Australia, Denmark,  and Tanzania. This  immersion  in vastly differing geographies, races, and  socioeconomics  granted Nina an  invaluable  appreciation for  culture and the exponential  ways it affects our lives and relationships.  Nina also relishes  the arts and  all that this living, breathing city has to offer.
Approach & Values
Nina  firmly believes in therapy as a  life-altering healing tool for all, however trivial or dire your struggles may seem. Contrary to the stigma counseling has in many families and cultures, Nina sees seeking help as a strength and privilege. She integrates Psychodynamic and CBT  orientations  to develop a harmonious balance between a self-reflective and goal-oriented process. 
She  believes in  the  transformative potential in  integrating one's past with one's present and  connects familial and cultural dynamics to social patterns and self-care.  Nina's heartfelt  approach  fosters days lived out with  more  intention  and peace. 
Children  and Adolescents
Multicultural prejudices, biases and injustices  

 

Intersectional Feminism 

 

Stress, Anxiety and Depression  

 

Childhood traumas 

 

Building resilience and self-esteem  

 

Familial  conflict
Communication issues  

 

Life transitions, specifically academic
Contact Us
Ask a question or book an appointment below.
For emergencies call 911 or visit your nearest hospital
Schedule Online
Click the button below to find an appointment in minutes.
Union Square Location
14th St & 5th Ave
80 Fifth Avenue, Suite 903A
New York, NY 10011
Midtown East Location
59th St & 2nd Ave
1110 2nd Avenue, Suite 304
New York, NY 10022
NYC Counseling is a counseling firm based in New York City. Our therapists provide individual counseling, couples therapy, family counseling and group counseling. Serving Brooklyn, Chelsea, Connecticut, Downtown, East Village, Flatiron, Financial District, Long Island, Manhattan, Midtown, Murray Hill, New Jersey, TriBeCa, Union Square, Upper East Side, Upper West Side, West Village, Westchester in New York, NY.